Chewie the Chewitsaurus
Monday, August 29th, 2016 at 9:25pm
Bethany Leigh Graham
Would love to win!!❤️
Kim Grattage
I'd love to win for my 12 year old daughter who's been a really big help over the holidays!!!! i would absolutely be so excited at the chance of winning this!!!!! Woop woo yes plz!!! Liked & shared for this fabulous giveaway! Thank you for the chance!! Gud luck all fingers crossed Joe Blogg
Cath Breach
Fabulous prize x would love to win this x Chewits remind me of my childhood. They were easily affordable with my pocket money and omg the flavours. Still buy myself a packet now and again and always buy them for my grandkids x😀😀
Zainul Nuniya
Thanks for this great opportunity to win these speakers because i need to gift my cousin a present and this is the type of thing for it. Liked&Shared
Natalie Catterall
OMG!!!! Amazing giveaway! Yes please! Thank you ever so much for the chance to win this fantastic prize! My fingers and toes are very tightly crossed! Liked and shared xxx <3
Carol Leadbeater
Grow up loving chewits, great choice of flavours Also my 4 children love them too , Happily sharing, Thank s for the chance x Shanna Leadbeater Lena Gamblin Lauren Nelson <3
Kyomi Johnson
Definitely love to chew it chew it thank you for the opportunity to enter
Maggi Liu
Fab prize! Thanks for the chance to win. LIKED & SHARED 🙂 x
Izzy Roberts
I'd love to win this fab prize! Be perfect for sitting out in this lovely sun listening to music, Liked and shared, thank you for the chance to win x Chloe Busby
Lindsey Kirk-pople
Great prize love to win to listen to out side while in my garden plus would take it camping with me as I always forget my radio all the time and surely my son would nick it off me oh not forgetting my packs of chewits while listening to my music remembering where I won it from if I'm lucky enough
Kirsty Louise Redding
OMG OMG!!! Amazing Giveaway Yes please i would absolutely love to win this Fantastic Prize 😍😘 thank you so much for the chance Liked and shared good luck everyone fingers crossed X
Viki Gibb
OMG it would be awesome to win this. I've had such a bad time this summer and I would love to spend time with my friends listening to some tunes to thank them for everything that they have done for me.
Maureen Morien
Fabulous prize, I've eaten chewits all my life it feels. My kids loved them and it's nearly time to introduce my grandkids to them! Liked and shared xx
Patricia Webster
Fantastic my disabled Grandson Duncan loves chewits theae are pne of the few sweets he can eat easily without choking. His nickname is Dunc the dinosaur! !
Steven Bufton
Fantastic prize, please count me into your great giveaway and thank you for the chance to win a lovely beats speaker, I have my fingers crossed
Nicola-Jane Phipps
Ooooh yes please 😊 Have liked and shared too! Would love to win this awesome prize! Thank you for the chance to win xx
Tracey Hallmark
Chew to me are everything 🎶🎶 😀😀 Thanks for this amazing giveaway sharing is the least I can do so others can get involved too 😀😀
Tara Smith
Omg this would be amazin I would do anything to win this and yes of course I would play I like to chew it chew it thanks X
Kate Williamson
Ill be playing ' I can't live, if living is without Chew'. 😀
Nicola Louisa Rowson
Amazing! liked and shared. Thank you for the chance to win 🙂 xx
Angel Ginders
Fantastic Prize. Thank You for the chance to win. Happily Liked & Shared with all my Facebook Friends.x
Krysta Mahon
Wow amazing giveaway! I would love to win liked and shared thanks xx Louise Catherine RobertsonAlison BurnsAnna Brown xx
Laura Anne Grant
I'd really love to win.. Count me in for your fabulous giveaway!! Happily liked and sharing with my friends too 😃💕
Destiny Hartley
💃 Chew it Chew it 🎶 Fabulous present for myself 🎁 Loved and sharing the Chewiness!!!
Fiona MacLeay Marshall
Liked and happily shared, thanks for the opportunity to be your lucky winner 💕 Teresa Daniels Tracey Daniels Alison Burns
Monday, November 20th, 2017 at 8:00pm
This #ChildrensDay, give your kids the gift of #adventure! LIKE and SHARE your plans with Chewie! Will you be sharing a CHEW or TWO? https://t.co/dyu4kbc04p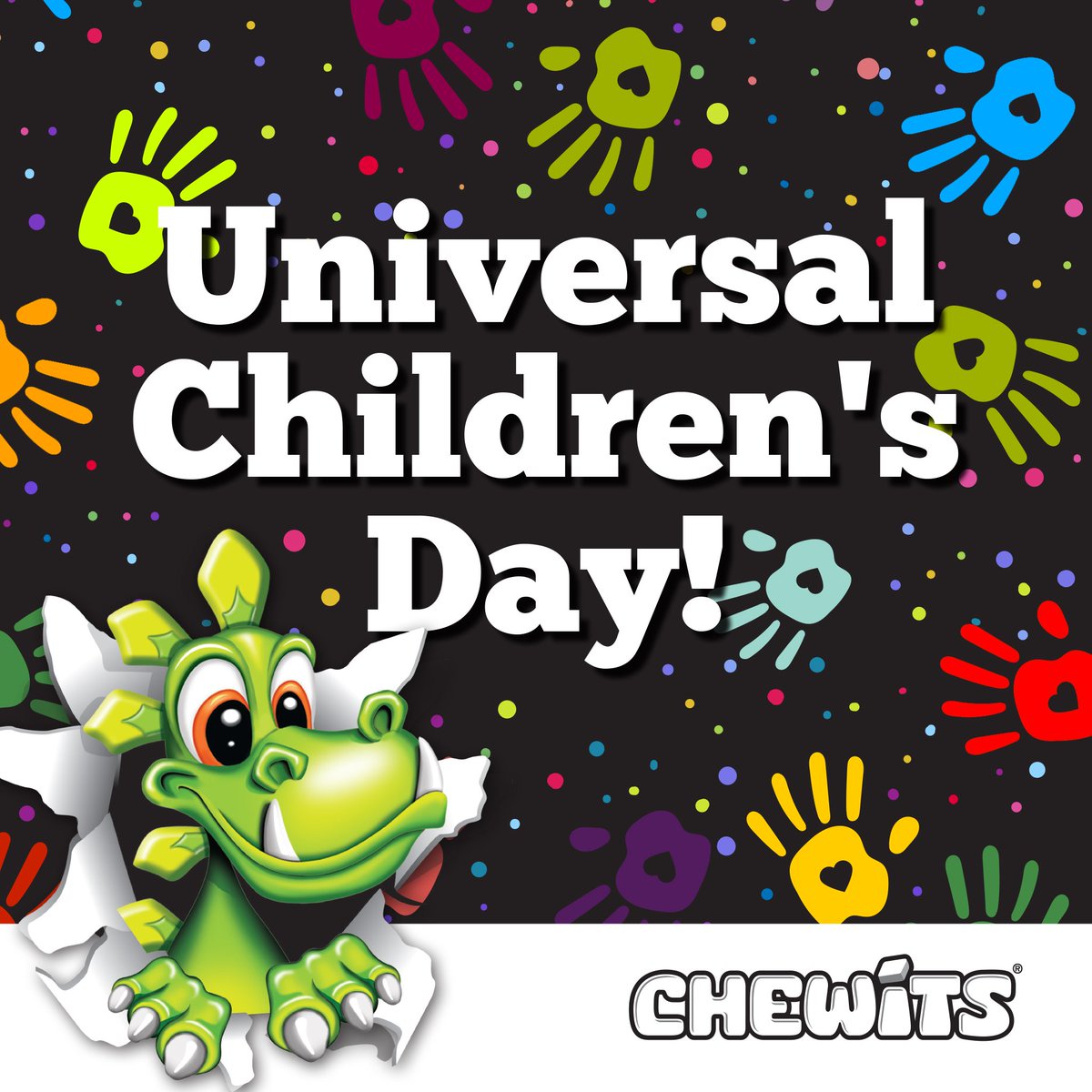 Saturday, November 18th, 2017 at 1:25am
@HannahGreenwo17 Hi Hannah, thank CHEW for the love! These do still exist and can be potentially found at your local retailer or discounter including Poundland and B&M! We hope this helps 🙂 Thank CHEW
Friday, November 17th, 2017 at 8:00pm
Chewie is BEAR-Y happy to pass the stage to Pudsey and support this year's #ChildrenInNeed
LIKE and SHARE if you'll be watching tonight! https://t.co/sCgfckuXrs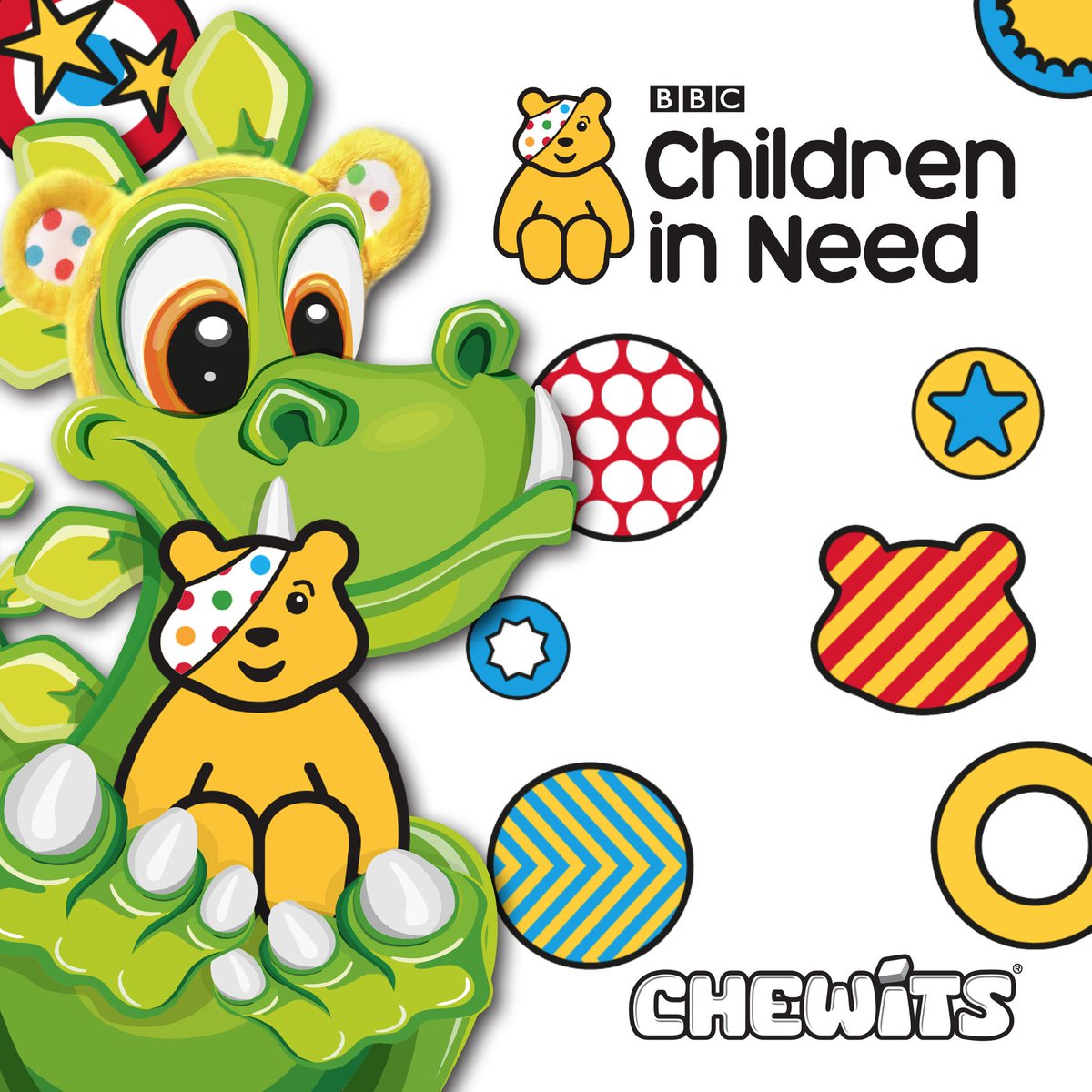 Monday, November 13th, 2017 at 8:00pm
Positive words have the power to brighten your day! 💙 In the spirit of #WorldKindnessDay, LIKE and SHARE your words of kindness with Chewie! https://t.co/OAlbkTphk7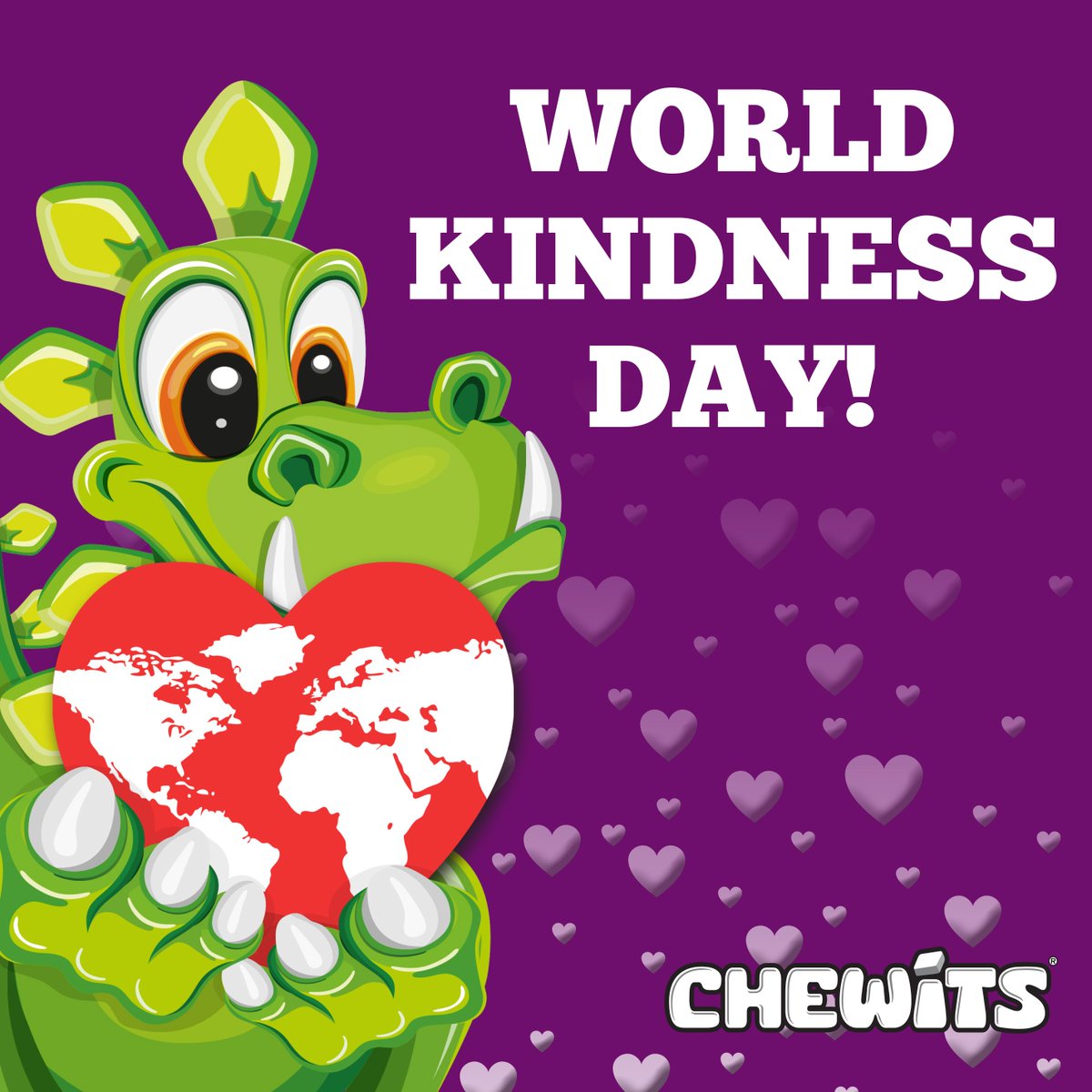 Wednesday, November 8th, 2017 at 8:00pm
Here's one for this Tantalisingly Terrific #TongueTwisterDay!
Try saying that three times… and with a Chewits in your mouth!! https://t.co/0V5NW76bBV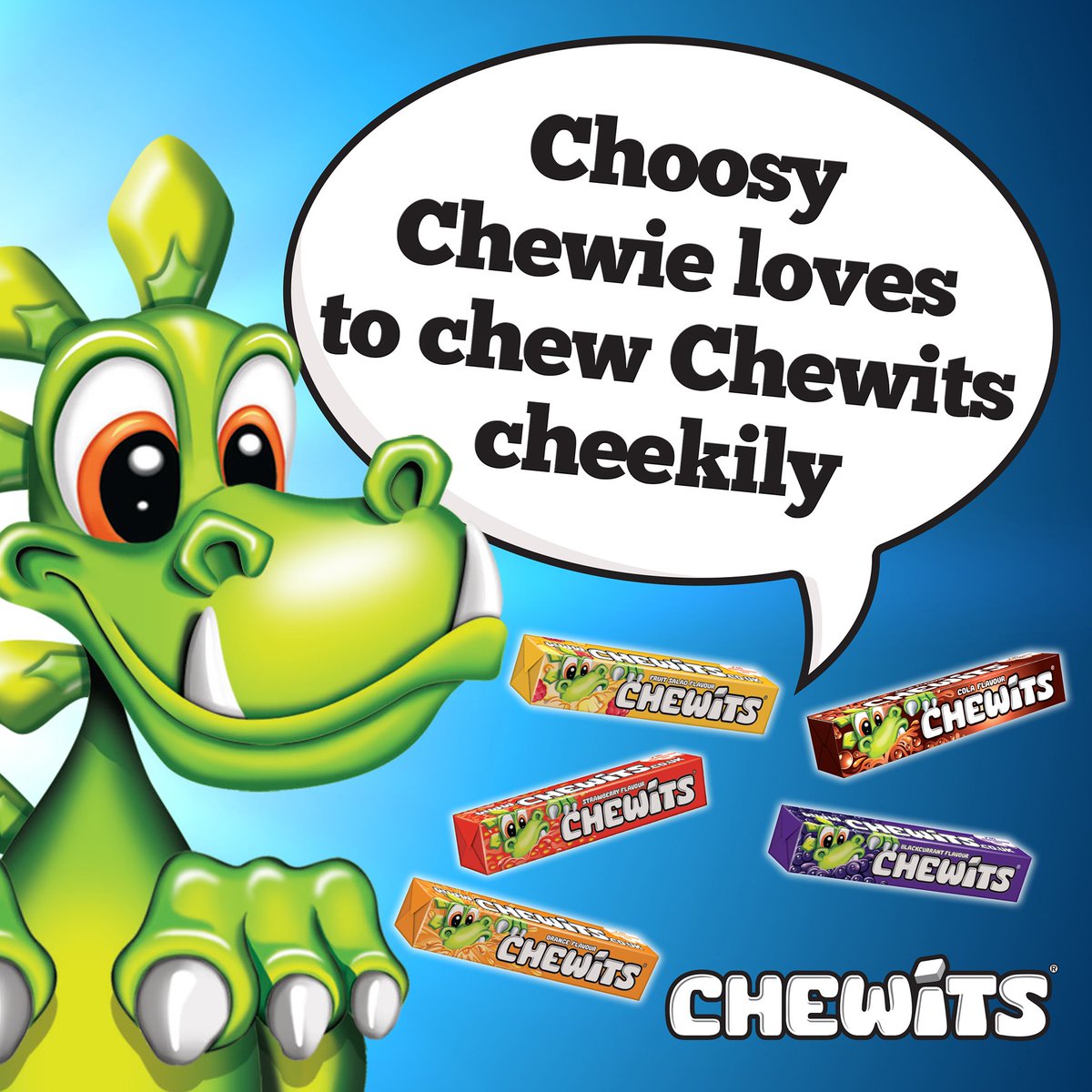 Tuesday, November 7th, 2017 at 8:06pm
@DHaroldOfficial Hi Danielle, these are sold nationally across retailers 🙂 Why not try your local grocery store ? You might be in luck! Thank CHEW!
Tuesday, November 7th, 2017 at 8:00pm
Happy #TeddyBearDay We ❤️ all #Teddies but have a warm & fuzzy spot for our own #Chewie! Tell us about your best fuzzy friend #HugABear https://t.co/BrFMvdQrW7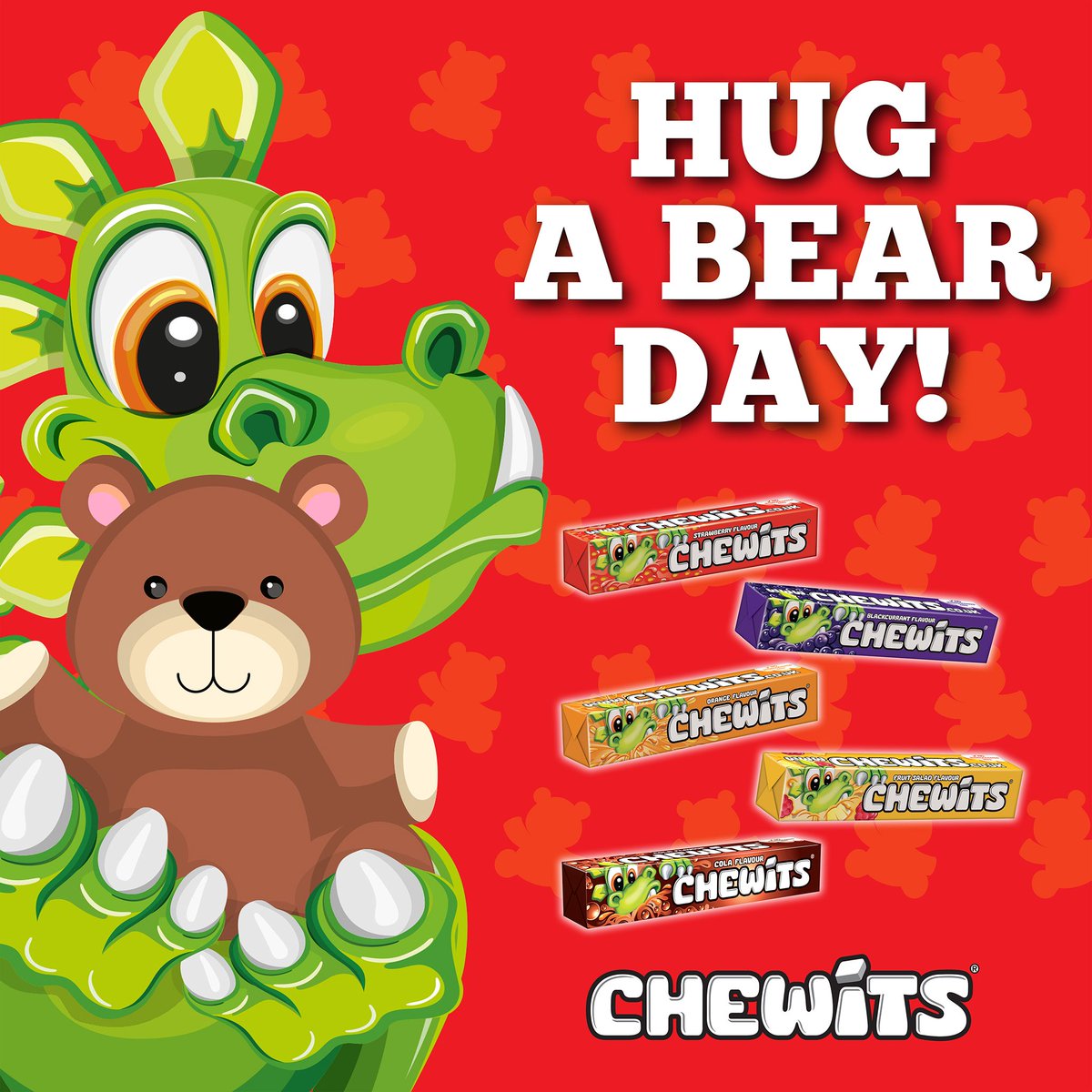 Tuesday, October 31st, 2017 at 8:00pm
Happy Halloween!!! What do you think of 'Chew-izard'? We think he looks great! LIKE and SHARE your Halloween costumes with Chewie! https://t.co/k2PgnoDhbU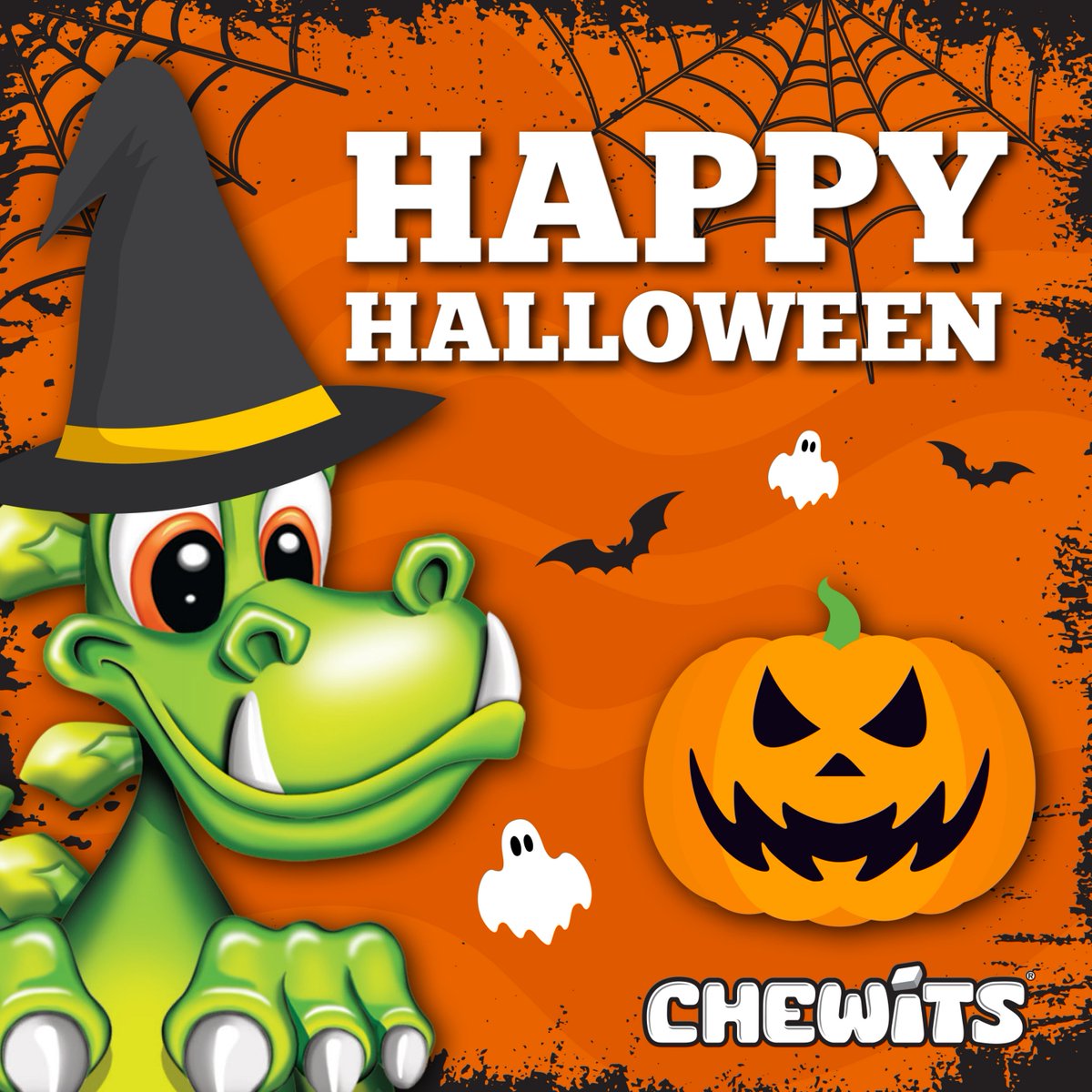 Sunday, October 29th, 2017 at 10:18pm
@Elliefhiatt Hi Ellie, it's a shame to hear you don't like the fruit salad sweets! They're a fave of lots of our fellow Chewers! What's your favourite?
Thursday, October 26th, 2017 at 7:00pm
It's #autumn! Tell us your favourite thing about the autumn season!? Chewie loves the unbe-leaf-able outdoors! Click to LIKE and SHARE https://t.co/OVAuYw0kia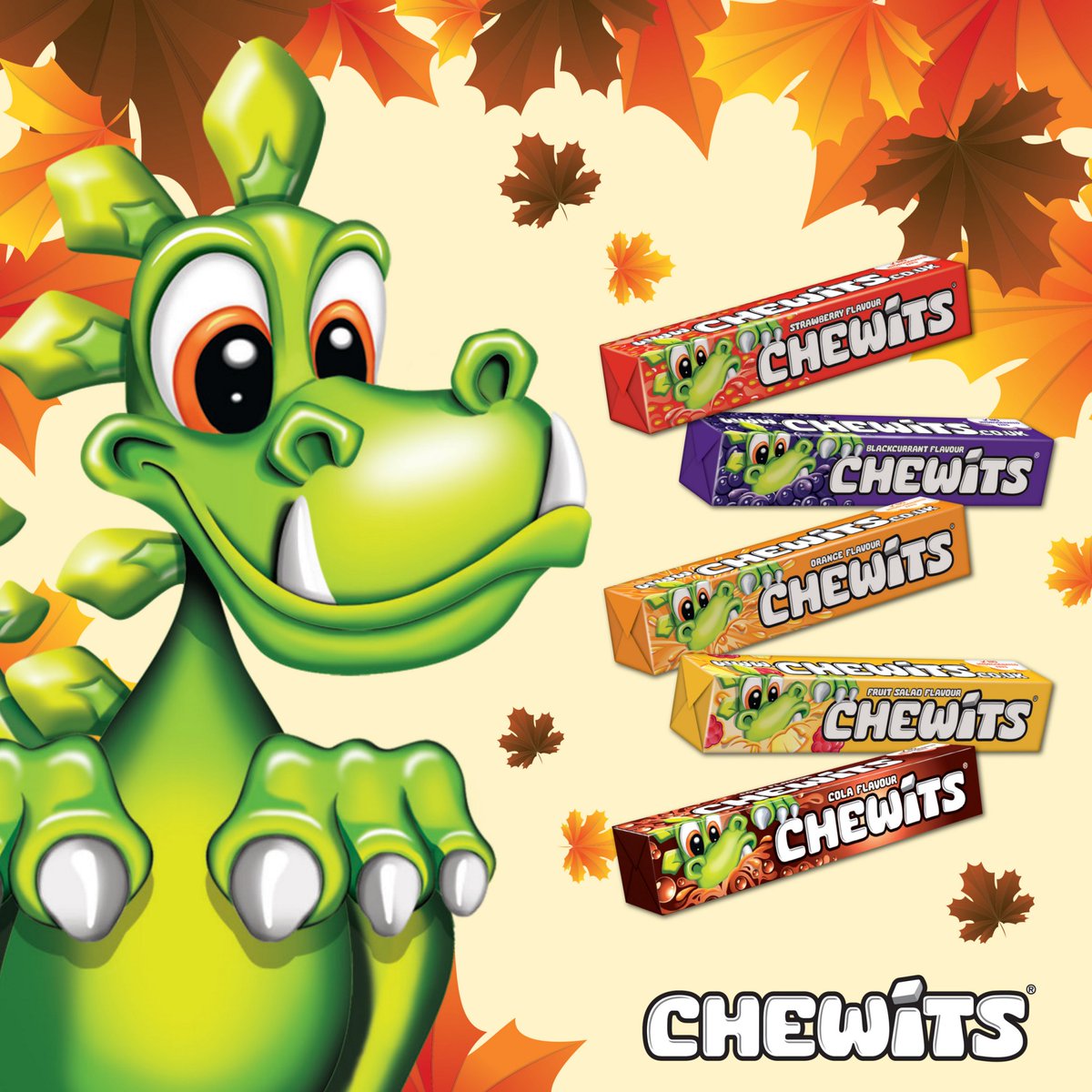 Monday, October 23rd, 2017 at 7:00pm
It's #booktober! Here's one from Chewie's joke book:
"What do you call a dinosaur with extensive vocabulary?"
...A thesaurus! LIKE and SHARE https://t.co/dPBgFmOOuc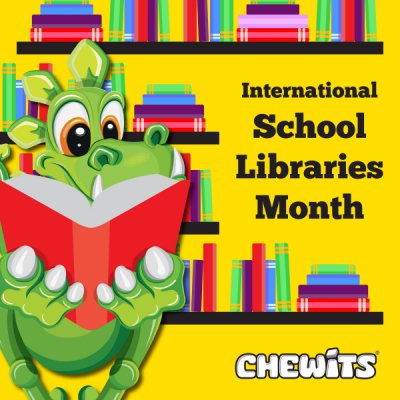 Thursday, October 19th, 2017 at 7:00pm
Today people all over the planet are celebrating #WorldValuesDay! What do you value? (Apart from love for Chewie!) Click to LIKE and SHARE! https://t.co/ywU9gmweGZ